We dedicate this 8th of March to Gisèle Freund, a pioneer of photojournalism and color photography as well as an intellectual committed to women's rights. Her archive and copyright is represented in Italy and the UK by Scala thanks to a prestigious agreement with RMN – Rèunion des Musées Nationaux-Grand Palais.
Gisèle Freund, socialist and activist fleeing Nazism between Paris and Latin America
Gisèle Freund was born in in a family of Jewish descent in Berlin on Dec. 19th 1908 and, thanks to her father, a textile entrepreneur and art collector, she grew surrounded by intellectuals and artists. Before leaving Germany at the rise of Hitler and the racial laws, Gisèle was a student of Theodor W. Adorno at the University of Frankfurt and a friend of Walter Benjamin, with whom she shared the Jewish and socialist views and whom she followed to Paris. In the French capital she continued her studies and obtained a doctorate in sociology and art at the Sorbonne without neglecting her passions for politics, militating in the socialist ranks, and above all for the practice of photography. The Leica given to her by her father for her graduation in 1929 will forever remain her invaluable tool for chronicling the world.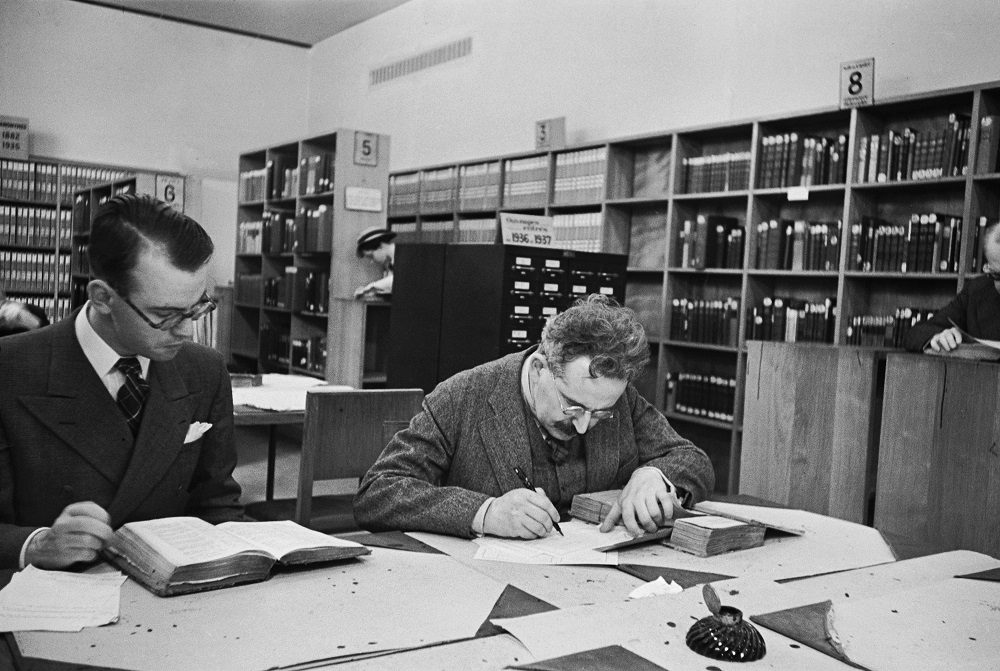 Her years in Paris were indelibly marked by her relationship with poet and activist Adrienne Monnier, owner of the bookstore La Maison des Amis des Livres, and partner Sylvia Beach of the Shakespeare&Company, famous for publishing James Joyce's Ulysse (1922). Monnier and Beach were the architects of the photographer's marriage to Pierre Blum, necessary to obtain French naturalization, but also of Freund's first publication of a reportage in "Life" magazine. As an assistant to Adrienne Monnier, Gisèle had access to literary circles and photographed – among others – Colette, André Malraux, André Breton and frequented English intellectuals of the caliber of James Joyce, Virginia Woolf, Vita Sackeville-West.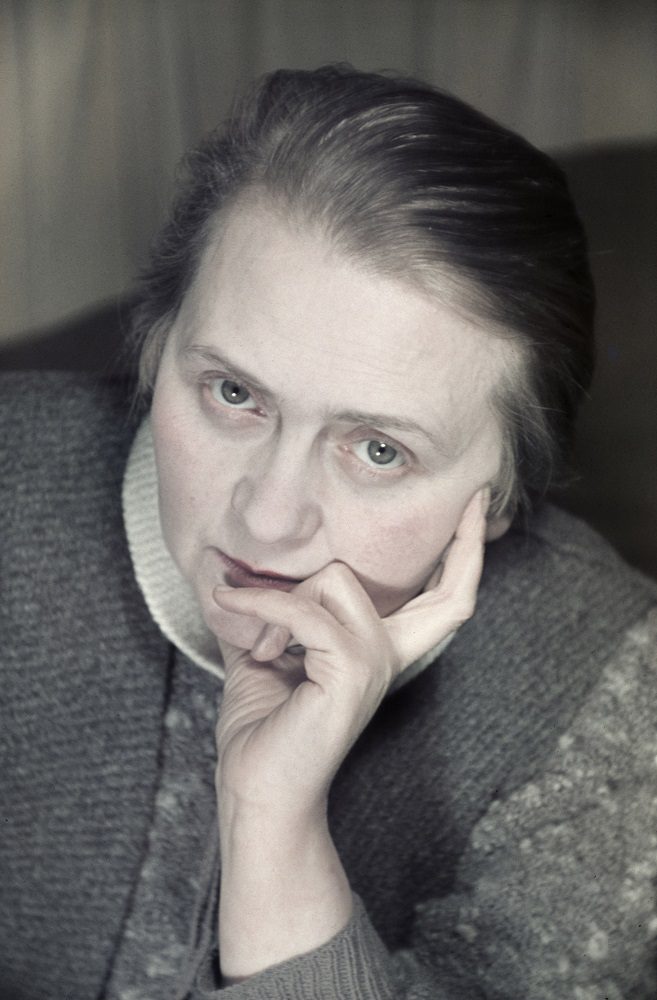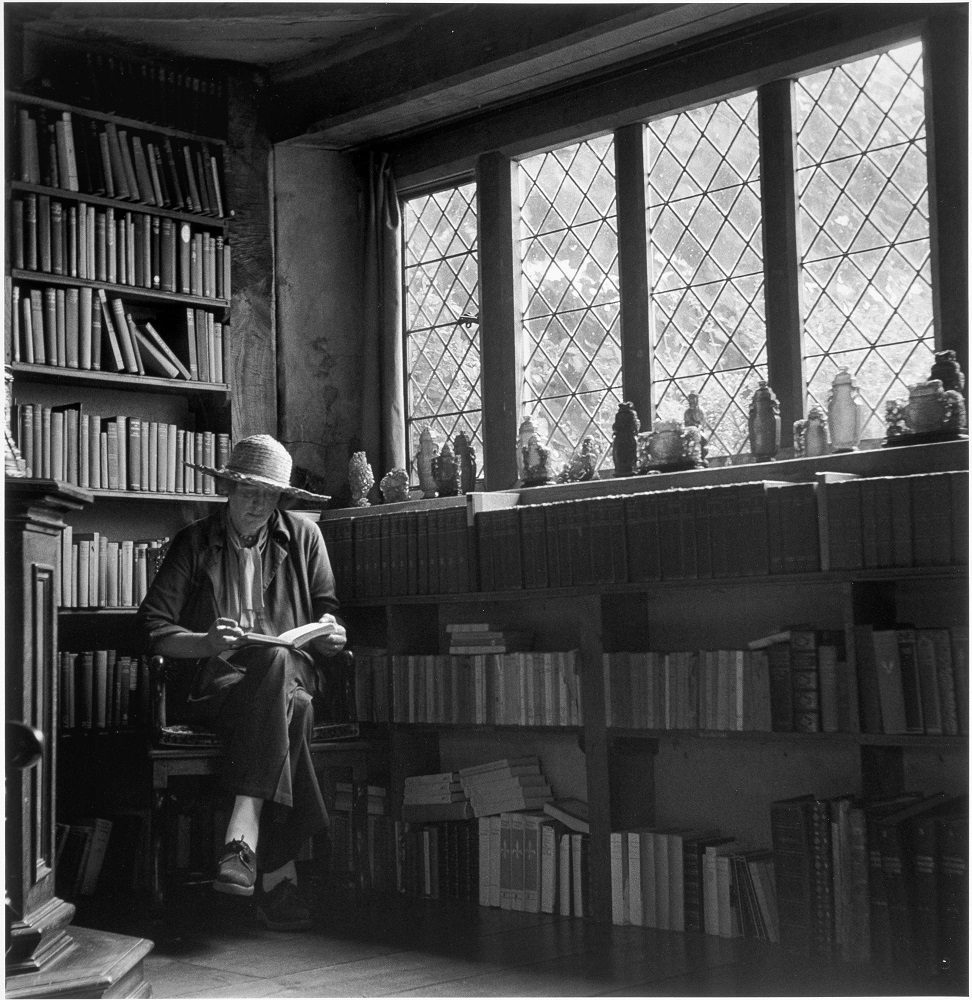 After the invasion of France in 1942, Gisèle's friend André Malraux procured her an invitation from Victoria Ocampo, editor of "Sur" magazine in Buenos Aires, and she moved to Argentina.
In that country Freund started a small publishing house, Ediciones Victoria, while continuing to photograph personalities and intellectuals, Pablo Neruda and Jorge Luis Borges only a few among them.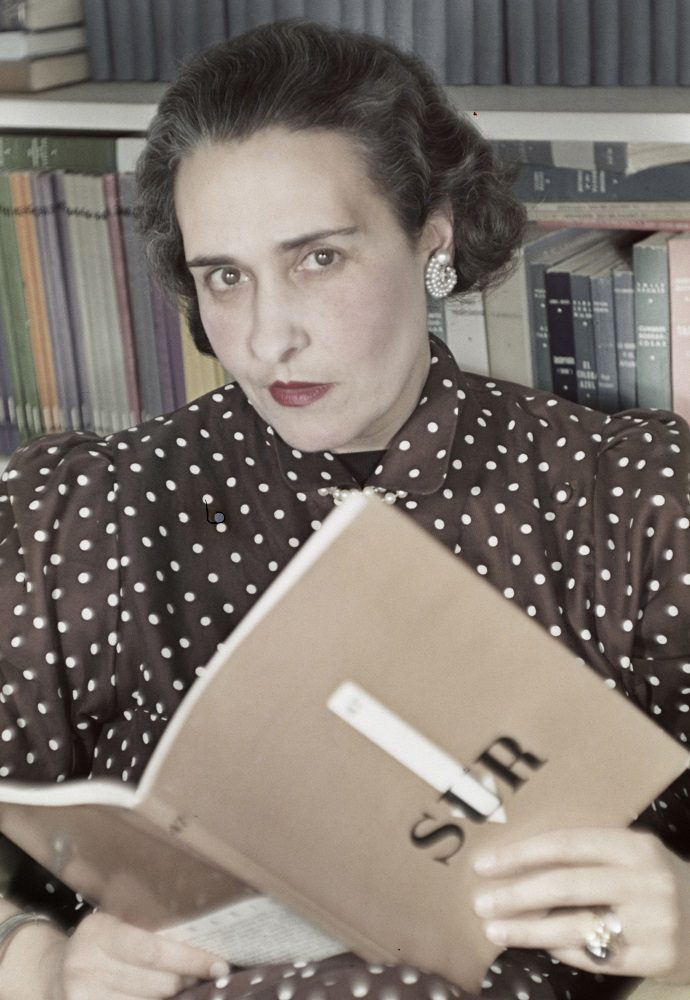 In 1947 she signed a contract with Magnum Photos as a Latin American correspondent, thanks to which she was able to travel and publish reportages shot among Chile, Peru, Bolivia, Brazil and Ecuador.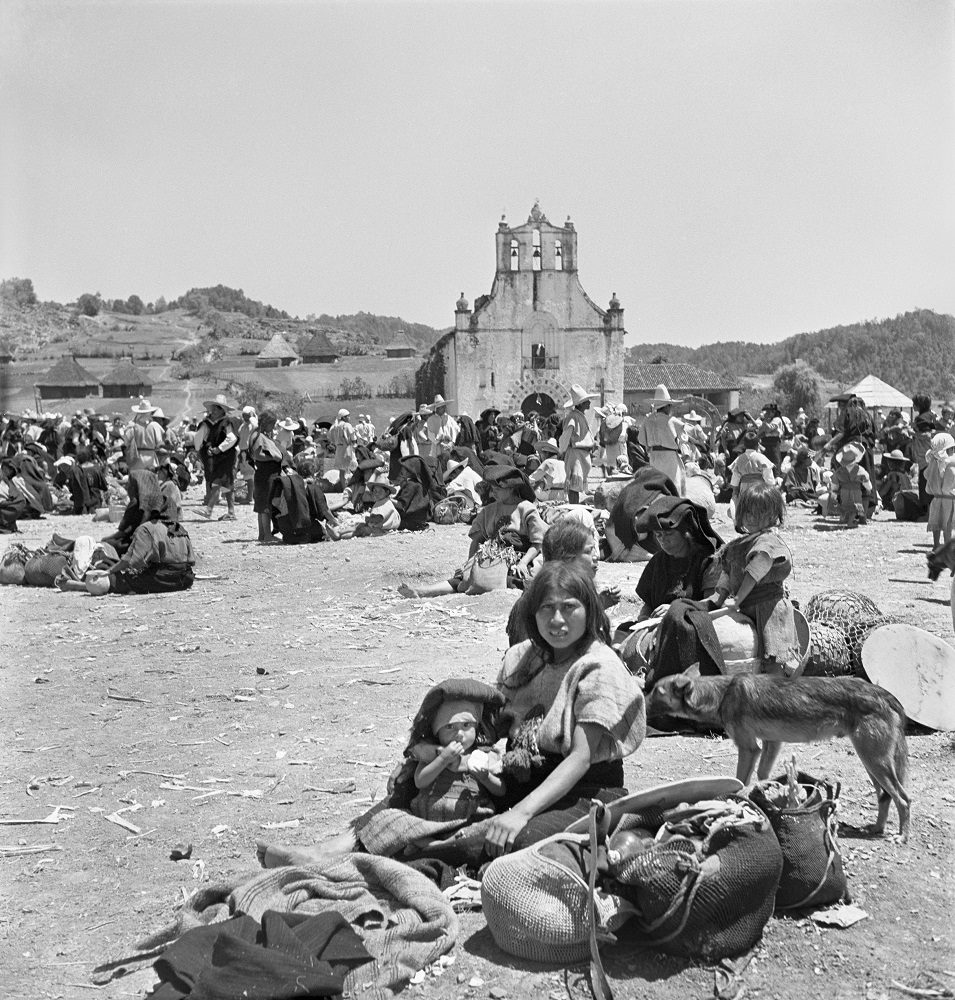 Freund returned for good to Paris in 1953. The following year, because of her political years, she ended her collaboration with Magnum Photos, and from the 1950s she signed important photo reportages for several newspapers, such as "Vu," "Paris Match," "Du," and "The Sunday Times," and adding to her work as a photojournalist that of a communicator in the form of author of essays and memoirs such as Photographie et société (1974).
In 1977 Gisèle Freund was awarded the position of president of the French Association of Photographers, and in 1983 she was honored as a Chevalier of the Legion of Honor, France's highest decoration of merit.
In 1991 a major retrospective exhibition was dedicated to her at the Musée National d'art Moderne in Paris, the first exhibition dedicated to a photographer at the Centre Pompidou.
Gisèle Freund died in Paris on March 31, 2020.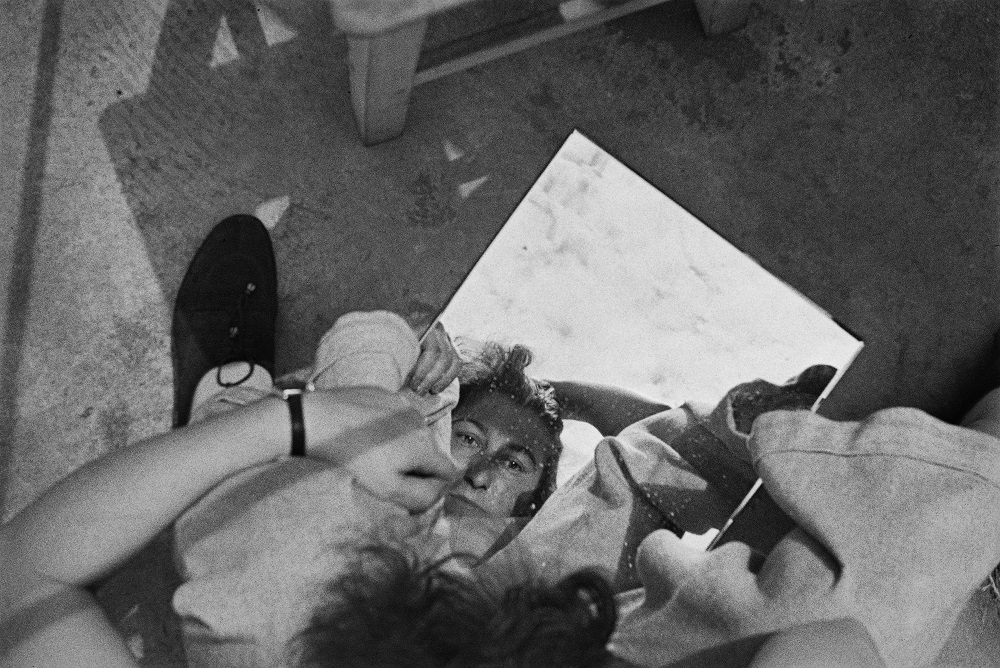 Gisèle Freund, photojournalist and popularizer
Gisèle Freund is internationally known as a professional portrait photographer. Between Paris and Argentina she created unforgettable portraits of intellectuals such as Simone de Beauvoir, Virginia Woolf, Marcel Duchamp, T.S. Eliot, Pablo Neruda and Jorge Luis Borges. Most of these portraits, often parts of extensive reportages, are in color. Photographing in color, a practice made possible as early as 1938 with the release of new Kodak and Agfa films, meant long poses but also the use of very bright lenses. The result contributes to the stylistic signature of this pioneer of photography. In addition, Freund liked to make the subjects of her shots comfortable and avoided makeup, fixed poses, or retouching. She never had a studio as she loved to portray the protagonists of her reportages in their homes, intent on their daily and professional activities.
Photojournalism, however, was always at the heart of Freund's practice, as her camera was the tool of choice for reporting and documenting reality.
The first of her reportages to be published, on December 14th 1936, was devoted to the effects of the Great Depression in England. Such Northern England reportage was published in "Life," the only mass color magazine in circulation at the time.
Ten years later Gisèle Freud officially became a photojournalist for Magnum Photos, an agency with which she worked until the 1950s.
Most famous was the reportage commissioned from her by "Life" on General Juan Perón and his consort Eva, in 1950, at the center of a diplomatic incident between the United States and the Argentine government because of some shots depicting Evita as bejeweled and very elegant, which was unwelcome to Perón's supporters who pushed the party's austerity.
Life was blacklisted in the country and Freund had to flee with the negatives in her suitcase.
Among the services that made Gisèle Freund famous, we also remember with two shots the precious color reportage, published in "Look" in the United States, dedicated to Frida Kalho and Diego Rivera, artists with whom she formed a strong friendship during her years in Mexico (1951-1952).
Her portrait work continued throughout the 1950s and 1960s. Back in France, she photographed the artists and intellectuals such as Matisse, Chagall, Simone de Beauvoir and Camus, and then Giacometti, Le Corbusier, Dali.
View a selection of images by Gisèle Freund here.
If you would like to view other material or need information about rights and licensing for your projects, please contact us.
The Estate of Gisèle Freund is managed by the Institut Mémoires de l'édition contemporaine (IMEC) in Paris. Thanks to the prestigious agreement with RMN, which has been managing this photographic fund since 2012, Scala is pleased to be able to distribute in Italy and the UK the shots of this important master of photography, complete with copyright.
Would you like to learn more about PHOTOGRAPHY on our website. You can read some insights into the collections in the archive here.
You will also find a list of all the copyright photographers whose copyright Scala can manage.